Product description
These special bolster pillows have a luxurious, shiny cover that features a beautiful and classic flower pattern.
You can see the care that is put into the design, and it will surely complement any decor you have in your room.
These bolster pillows serve both functional and aesthetic purposes.
Due to their slim nature, they fit nicely on the contours of the body.
They can be used to improve the elegance and ambiance of the room.
A bolster pillow also helps to relieve pain or pressure from certain zones.
You may place it behind your back when sitting down, supporting the back of your neck when lying face up, in-between your thighs, or under your armpit.
---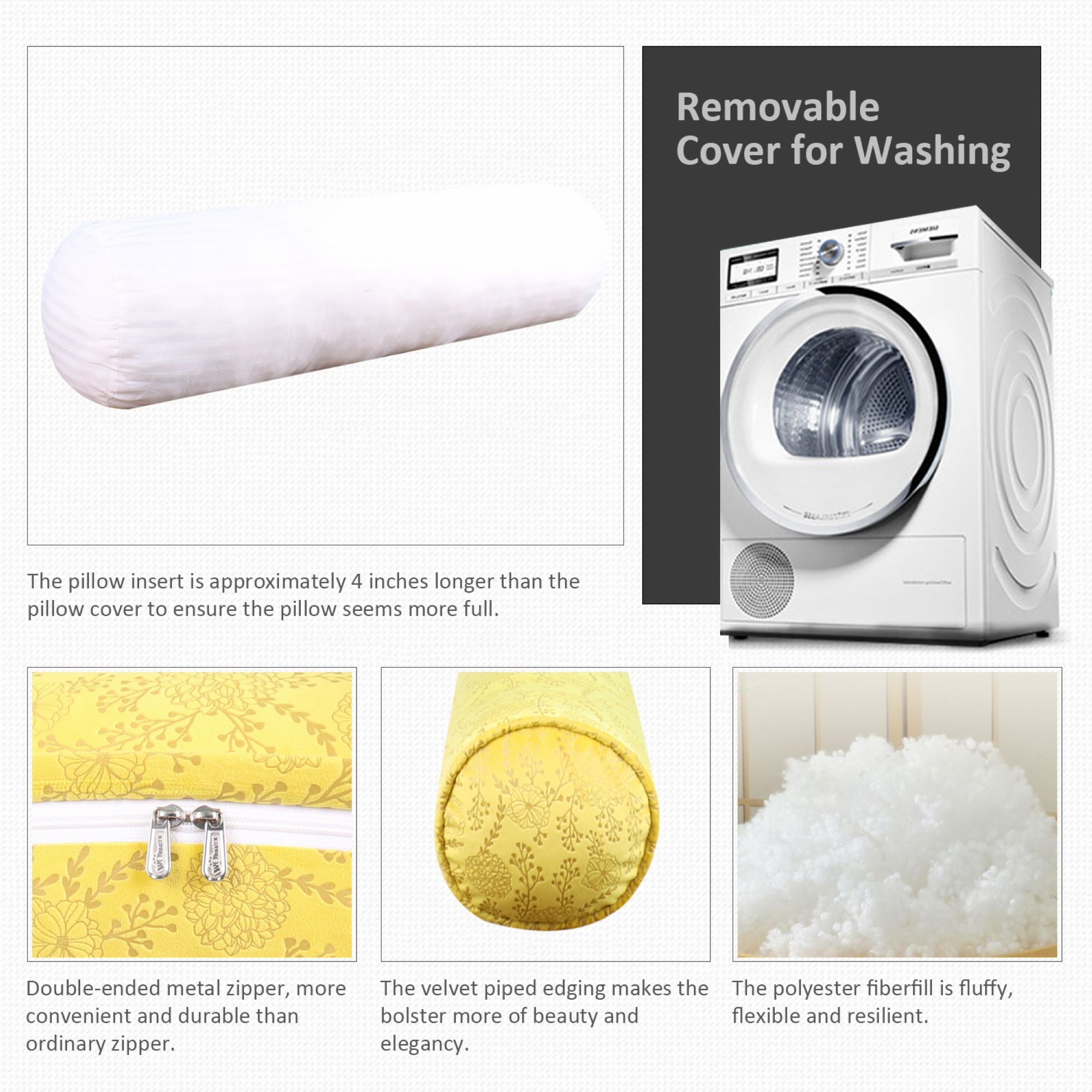 ---
| Manufacturer | WOWMAX |
| --- | --- |
| Fabric Type | 50% Cotton, 50% Polyester. |
| Fill material Type | 100% Polyester |
| Number of Pieces | 1 |
| Import Designation | Designed and Made in USA |
| Delivery Time | 3-5 Days |
| Ship From | New Jersey, USA |